KPN CASE
KPN wanted to inform its customer service employees in an interactive way and to enthuse them about the new MijnKPN app. KPN therefore chose to use a tailor-made Crowdster game. Every element of the game was adapted to match KPN's corporate identity.
GAMING ON A BUS
KPN has customer services throughout the Netherlands, including in Groningen and Enschede. KPN chose to implement the game in a luxury bus with various displays on board. Because Crowdster is completely web-based, starting a game was no more complicated than loading a browser. The game was very well received by the participants. They found the game not only informative, but also fun and easy to play. Furthermore, the element of quick answers was also appreciated.
800 KPN employees played the game over a 3 day period.
Educational Game was played on bus via 4G
More then 15 games were played each day
ZIGGO CASE
Ziggo Dome was the decorum for THE LARGEST F1 QUIZ in the Netherlands. Over 10 thousand fans were able to play the Ziggo Formula 1 Quiz in one of the largest venues in The Netherlands. The event was hosted by none other than Jack van Gelder and was being broadcast LIVE on Dutch Television.
TEN THOUSAND PLAYERS
Because of the huge numbers of simultaneous players, we had to ensure a stable connection was ensured at all times. To do this we made sure the game was as lightweight as possible, while still retaining all the animations that make for such an immersive experience. By beefing up dynamic server capacity we were able to serve over 10.000 devices at the same time .
10 thousand people played simultaneously
Dynamic hosting ensured low latency input
5 players won a free concert of their choosing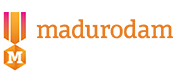 MADURODAM CASE
Madurodam hosted VONK 2018. A spectacular light show at night with over 25.000 people attending over a three day period. Crowdster facilitated a custom quiz module, where players could win some prized, based on the speed of answering. Through the evening 5 quizzes were generated automatically with a fully hands-off approach.
INTEGRATED CASH REGISTER
Winners could go directly to one of the points of sale to claim their prizes with an automatically generated barcode. Everybody that won a prize went to cash it in, making for a great usecase for our cash register integration. VONK 2018 celebrated the end of the year for the whole family and we are looking forward to the next edition
25.000 attendees
45 prizewinners
Fully automated evening program
ARTIS CASE
In order to celebrate the 5th anniversary of Micropia, Artis approached us to create a custom game for its visitors. Since the opening in 2014, Micropia has won many international awards and nominations. Most recently the DASA award focusing on the innovation, creativity and quality of museums' presentations and content and their educational activities. So naturally Crowdster was delighted to help out
MUSEUMNACHT
ARTIS was interested in hosting games not only to celebrate their 5 year anniversary, but also to have a fun activity for the renowned Museum Night of Amsterdam.An annual event that facilitates over 30 thousand people. We are looking in to making the Micropia Quiz part of the regular exhibition.
A live game, hosted by a REAL microbiologist
Questions with video, audio an visuals
698.798.789 Microbes played along